What is a good LED flood light?
Apr 19,2023 / in Blog / 2022 ACRHT.
LED flood lights have become increasingly popular due to their energy efficiency, long lifespan, and versatility. They are commonly used for outdoor lighting, security lighting, and landscape lighting. However, with so many options on the market, it can be difficult to determine what makes a good LED flood light. There are some key features to look for when shopping for an LED flood light.
Brightness
The brightness of an LED flood light is measured in lumens. The higher the lumens, the brighter the light. When choosing an LED flood light, consider the area you need to illuminate and the level of brightness you require. A good rule of thumb is to select a flood light that provides at least 1,000 lumens for every 10 square feet of area you want to light up.
Color Temperature
The color temperature of an LED flood light refers to the color of the light it emits. This is measured in Kelvin (K). A good
LED flood light
should have a color temperature that matches the purpose of the lighting. For example, a warm white light (2700K-3000K) is ideal for creating a cozy atmosphere, while a cool white light (5000K-6500K) is best for security lighting or illuminating outdoor spaces.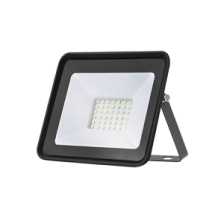 Durability
LED flood lights are designed to be long-lasting, but the durability of the light depends on the quality of its components. Look for LED flood lights that are made from high-quality materials and are rated for outdoor use. A good LED flood light should have an IP65 or higher rating, which means it is dust-tight and water-resistant.
Energy Efficiency
One of the biggest advantages of LED flood lights is their energy efficiency. A good LED flood light should be energy-efficient and use less power than traditional lighting options. Look for LED flood lights that have a high efficacy rating, which measures the amount of light produced per watt of electricity consumed.
Ease of Installation
A good LED flood light should be easy to install. Look for lights that come with mounting brackets or hardware that make installation straightforward. Some LED flood lights may require professional installation, so be sure to check the installation requirements before purchasing.
Prev News:The Benefits of Cable Ties
Next News:Look at the Major Reasons to Use LED Flood Light