What are the different types of LED flood lights?
Jun 20,2023 / in Blog / 2022 ACRHT.
If you're in the market for powerful and energy-efficient lighting solutions, LED flood lights are the way to go. These versatile fixtures are designed to illuminate large areas, making them perfect for outdoor spaces, stadiums, warehouses, and even residential applications. But with so many options available, it's essential to understand the different types of LED flood lights and their unique features.
1. Traditional LED Flood Lights
Traditional LED flood lights are the go-to option for many lighting applications. They feature a classic design with a built-in heat sink to dissipate heat effectively, ensuring optimal performance and longevity. These flood lights are available in a range of wattages, allowing you to choose the right brightness level for your specific needs. When searching for traditional
LED flood lights
, it's crucial to consider factors such as lumens, beam angle, and color temperature to achieve the desired lighting effect.
2. RGB LED Flood Lights
If you're looking to add a splash of color to your outdoor events or highlight architectural features, RGB LED flood lights are the perfect choice. These lights offer a wide spectrum of colors, allowing you to create captivating lighting displays and set the mood for any occasion. With the ability to change colors and adjust intensity, RGB LED flood lights bring a sense of versatility and creativity to your lighting setup. They are often used in gardens, stages, and other spaces where vibrant lighting effects are desired.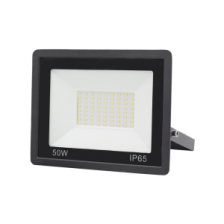 3. Solar LED Flood Lights
For eco-conscious individuals and those seeking off-grid lighting solutions, solar LED flood lights provide an excellent option. These lights are equipped with built-in solar panels that harness sunlight during the day to charge their batteries. As night falls, they automatically illuminate your outdoor space without drawing electricity from the grid. Solar LED flood lights are not only energy-efficient but also easy to install and maintain, making them an environmentally friendly and cost-effective choice.
4. Motion Sensor LED Flood Lights
If security is a priority, motion sensor LED flood lights are your best bet. These lights are equipped with advanced sensors that detect movement within their range and instantly activate the light. By illuminating specific areas upon motion detection, motion sensor LED flood lights enhance safety and deter potential intruders. They are commonly used in residential, commercial, and industrial settings where enhanced security and energy efficiency are paramount.
5. High-CRI LED Flood Lights
For applications that require accurate color rendering, high-CRI (Color Rendering Index) LED flood lights are essential. These lights provide superior color reproduction, making them ideal for art galleries, retail spaces, photography studios, and other environments where accurate color representation is crucial. High-CRI LED flood lights ensure that colors appear vivid, vibrant, and true to life, allowing you to showcase products or artworks in their best light.
Prev News:The Leading Current Transformer Manufacturer: ACRHT
Next News:Why do LED flood lights fail?