Look at the Major Reasons to Use LED Flood Light
Apr 17,2023 / in Blog / 2022 ACRHT.
Flood lights are in high demand today and fulfill outdoor application needs. Many industries need them for a broad-beamed lighting fixture that releases high-intensity light. It delivers uniform illumination to space. With the help of the best led flood light manufacturer, you can get quality light at the best rate. It is a good asset for different areas such as parking lots, manufacturing plants, shipyards, construction sides, open fields, and a lot more. These environments need ideal illumination when operational hours.
· The main aim of flood light is to produce white light at a broad angle.
· It comes with a high lumen per watt output compared to a conventional light.
· Users enjoy many advantages and benefits when using a flood light fixture.
· It is a good choice for minimizing the glare, and bright and even light, and more efficient.
Stunning life:
People wish to use a flood light in an open area because of the long-lasting, durable, and strong. The manufacturer makes it with the quality material, which works up to ten times longer. Such a type of light stays operational. You can never replace a bulb frequently and prevent the overall maintenance cost. It is a major benefit of using a flood light.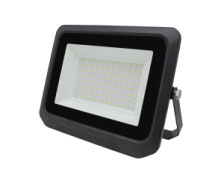 Manage heat emission:
Flood light is a most important consideration in the lighting industry and changes the amount of energy into heat. To control the heat emission, people switch to flood lights. It is responsible for managing heat emission.
People have a great chance to convert and keep the maximum amount of electricity. Some manufacturers make light with an active thermal management system to avoid heat emissions. They never use toxic elements in light. People ensure that light is free from different toxic elements. Flood light provides a complete security to users and the environment and preserves energy.
Prev News:What is a good LED flood light?
Next News:Are LED floodlights worth it?